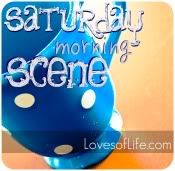 Link up here!
After my TRX class,
I spent my morning taking a long and hot shower!
I haven't taken a long shower in forever!
It was glorious!
I wish this was my bathroom!
source
Then we played with LB....
And if the weather cooperates, we're going to try to get some yard work done.....
(but it's calling for thunderstorms... boo.)
What does your Saturday look like?