I have a few new followers!! Thank you and welcome to my page! I'm still trying to figure out the blogging society, so please bear with me!!! *If you read my blog and aren't a follower, don't be shy! Look for the 'follow' button on the right side of my page and click it to become one of my most loyal stalkers
to do my evil bidding!
:) You won't regret it!!
Today, I'm going to link up with
The Undomesticated Momma
and do: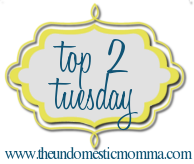 This weeks subject is favorite drinks...and I'm posting more than two... oops!:
I need my Chai Tea Lattes in the mornings... afternoons... and sometimes early evening... I add Vanilla Silk or Boathouse Chai to my latte... And I have to use my 'moo cup'... Thanks sister! I love it!!!
I'm not a huge pop drinker, but I love me some root beer! This was great during my pregnancy because it's caffeine free... Unfortunately, many places don't carry root beer -- especially the diet, caffeine free variety.
And that brings me to my favorite wine.
Blue Fish Sweet Riesling
...mmmmm...
I do drink my mixed drinks and beers, but I'm usually not loyal to a certain brand, like my wine. If you haven't tried it, do yourself a favor and splurge! it's only 12 bucks... and does go on sale... it's worth it!
I had THREE bottles staring at me during my pregnancy and while I nursed LB... It was torturous! There was a little dust on the bottle (*Isn't that a country song?) when I went to take my artsy fartsy posed photo... with my junky 4 year old camera phone... I'll need to break into one sometime soon.... CHEERS!
What do you drink?