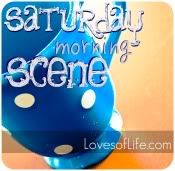 While making himself some coffee this morning....
Jerk Face pressed the brew button....
....
but forgot to put the mug under the dispenser!
Unfortunately, I was too late with the camera to get the clean up..
...
but I DID get him to show you how he felt about the whole ordeal:
Such a sad Jerk Face!
(Don't worry, he made another cup.... successfully!)
ONLY ONE CUP OF COFFEE WAS HARMED DURING THE MAKING OF THIS POST
P.S. Happy End of the World Day!
(If Jerk Face's morning is any indication.....)